Audrey Wright: 'We don't have to live like this'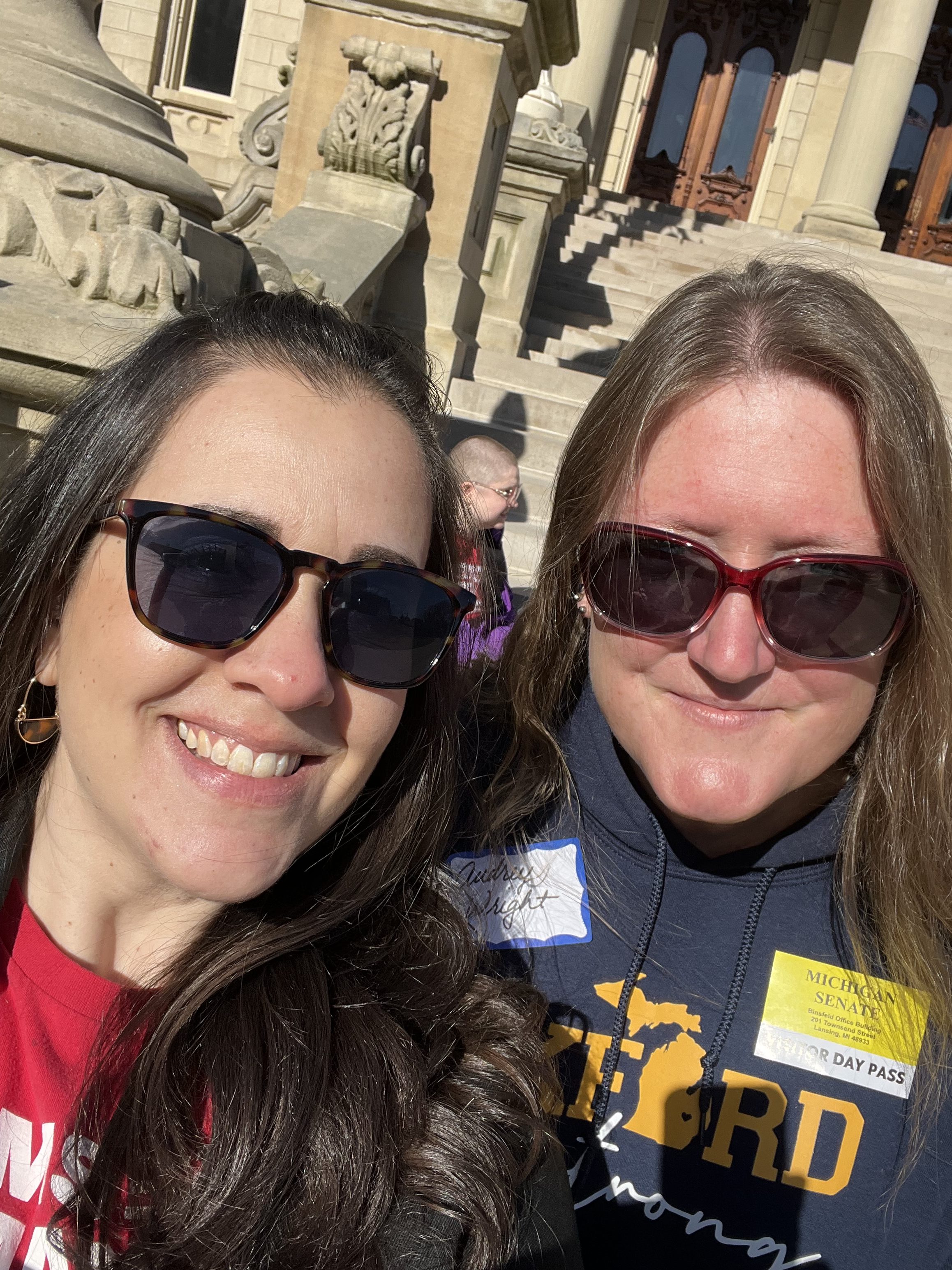 At Thanksgiving dinner one year ago, MEA member Audrey Wright sat with a family member who witnessed the school shooting in Parkland, Florida in 2018. Little did Wright know, within a few days her own daughter would become a survivor, too.
A 26-year English teacher in nearby Troy, Wright has three children who all have attended Oxford Community Schools from kindergarten. Her middle child, daughter Norah, was a junior at Oxford high school when a student gunman opened fire in the building on Nov. 30, 2021.
"There's no longer six degrees of separation when it comes to gun violence," Wright said. "When you can have two school shooting survivors from two completely different states sitting together at one meal, it's too much. It's too often. It's too many kids."
She remembers when the word "shooting" flashed in a text from her daughter. Wright's fifth-hour class was working on an assignment. She fearfully locked eyes with an eighth-grade student. Told the girl, "I think something's going on in my daughter's school." The student urged her, "Go. Just run."
She did run – to her administrator's office, where the office secretary drove Wright to Oxford with the administrator following behind.
Since then Wright has channeled her outrage into activism via a local Moms Demand Action group to help elect supportive candidates, push for commonsense gun laws, and educate people about safe gun storage. She has been undeterred by unresponsive legislators.
"We don't have to live like this. We are the majority, and we have to keep fighting and spreading that message. If we don't, then we've given up – and teachers and moms don't give up when it comes to their kids."
Read all of our stories detailing the Oxford school community at one year:
Jim Gibbons: 'It's harder this year than last year'
Megan Pavlock: 'It helps to direct our energy towards good'
Lauren Jasinski: 'It's the hardest thing I've ever done'
Dylan Morris: 'We're making connections and meeting with people'
Zoe Touray: 'They don't have to go through it alone'
Molly Darnell: Teacher injured in Oxford school shooting shares her story of trauma, change