Megan Pavlock: 'It helps to direct our energy towards good'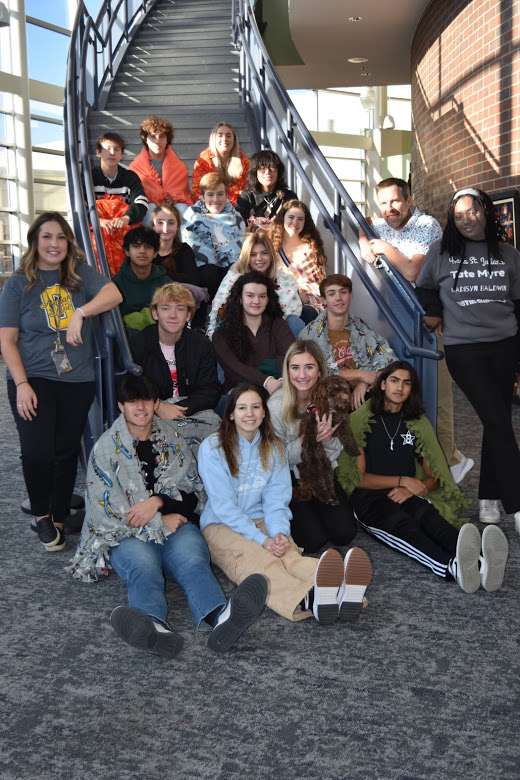 Back in May, when 19 fourth graders and two teachers were murdered by an 18-year-old gunman at an elementary school in Uvalde, Texas, Oxford High School junior Megan Pavlock felt "overwhelming sadness" that gun violence somehow keeps happening in schools and no one stops it.
Pavlock and her classmates in the International Baccalaureate programme had lost their friend, 17-year-old Justin Shilling, in the Oxford school shooting. "Justin was a year above us, and we only shared one class, but I always remember he was such a bright person, always cracking jokes. Really awesome."
She and the rest of her IB cohort decided to form an official school organization they could pass down to future IB students. The Oxford Legacy Organization will support other students across the country who experience the terrible trauma of gun violence at school.
Their first project over the summer became creating 1,200 tie blankets made from a dozen pallets of fleece fabric donated by Joann Fabrics. They planned to deliver the blankets in person to every student in Uvalde, thanks to free miles donated by American Airlines.
The group joined their cause with an event planned for Uvalde survivors by Zoe Touray, who graduated from Oxford High School last year and launched an initiative, Survivors Embracing Each Other, with a Nov. 19 fun day open to all in the Uvalde community.
"Every single week, all summer, we would meet up at least one or two days a week and spend at least five hours cutting and tying fabric," said Pavlock, now a senior looking forward to a future career in international relations or business.
"It really helps us to direct our energy towards something good, and we grew closer as a cohort. The 18 of us are like family now."
Read all of our stories detailing the Oxford school community at one year:
Jim Gibbons: 'It's harder this year than last year'
Lauren Jasinski: 'It's the hardest thing I've ever done'
Audrey Wright: 'We don't have to live like this'
Dylan Morris: 'We're making connections and meeting with people'
Zoe Touray: 'They don't have to go through it alone'
Molly Darnell: Teacher injured in Oxford school shooting shares her story of trauma, change