Zoe Touray: 'They don't have to go through it alone'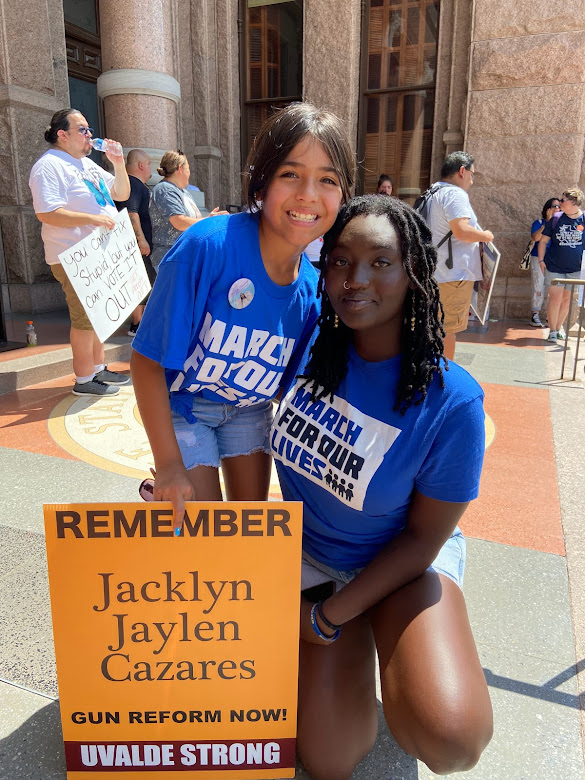 Zoe Touray's first solo trip away from home after she graduated from Oxford High School last spring took her to Washington, D.C. in June to speak at a Moms Demand Action rally before hundreds of people on a stage next to U.S. senators and congresspeople.
There she met other young activists from the 2018 school shooting in Parkland, Florida and began to overcome her shyness and lack of confidence to tell her story, she said. Touray was interviewed by The Washington Post and appeared on numerous news outlets, including NBC.
The shooting at her school stole her innocence. But speaking up about the experience of climbing out a school window and running for her life – of losing friends and classmates whose names she wears on her shirt at rallies – has also made her stronger, she noted.
Touray even got to attend a White House celebration of the first bipartisan package of gun measures to pass the House and Senate in 30 years.
There she bonded with a young survivor from Uvalde and was inspired to create an organization, Survivors Embracing Each Other, and an event to bring together survivors from the Texas community in a show of support. Her idea – the Survivors United Play Day – happened in Uvalde on Nov. 19.
Along with Touray, a contingent of Oxford High School students flew down for the day of fun, food and games for Robb Elementary students and their families, including 18 current Oxford seniors who made blankets for all of the Uvalde survivors.
"When Uvalde happened, it was so frustrating to deal with another big loss, especially with it being kids who were so much younger than us going through it," Touray said. "It's been really awesome to connect with them and almost be a role model for them, so they don't have to go through it alone."
Read all of our stories detailing the Oxford school community at one year:
Jim Gibbons: 'It's harder this year than last year'
Megan Pavlock: 'It helps to direct our energy towards good'
Lauren Jasinski: 'It's the hardest thing I've ever done'
Audrey Wright: 'We don't have to live like this'
Dylan Morris: 'We're making connections and meeting with people'
Molly Darnell: Teacher injured in Oxford school shooting shares her story of trauma, change