Jim Gibbons: 'It's harder this year than last year'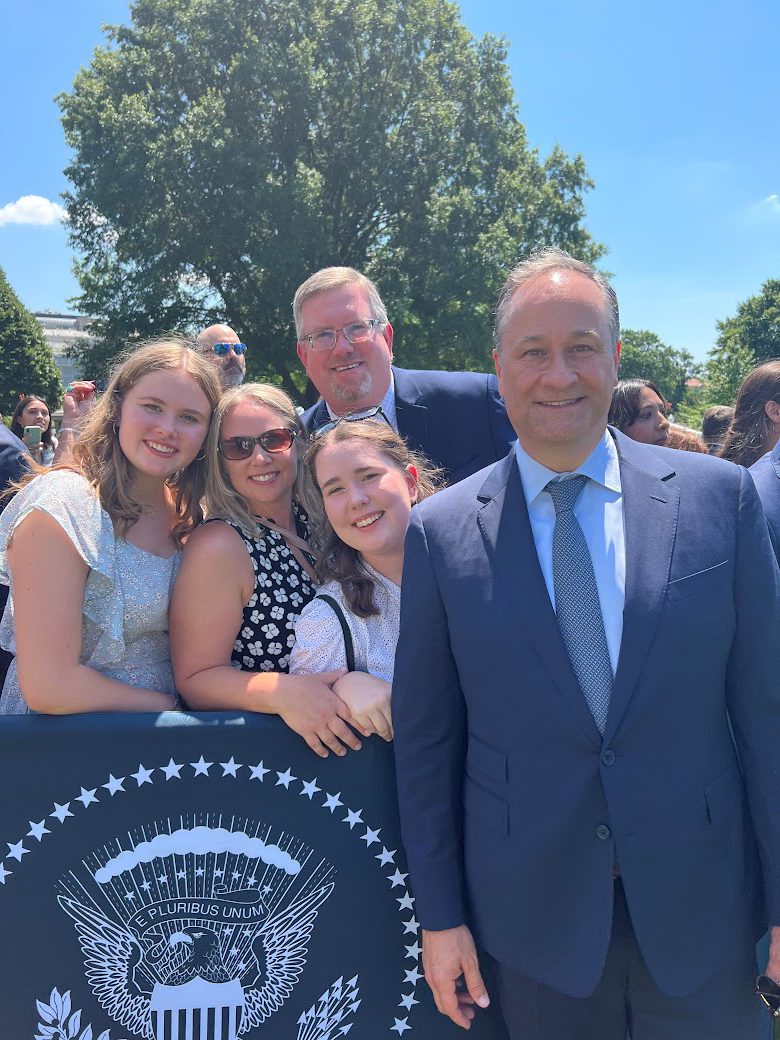 Jim Gibbons could talk for hours about all of the good things happening at Oxford High School, but one year after a horrific school shooting killed four students and injured eight other people, the local union president admits nothing has gotten easier.
"Our students and our staff are resilient as all get-out," he said. "We celebrate it—in small ways we slowly take back the school life and the community life. But here's the one thing I see as a teacher, as someone who leads kids every day. It's harder this year than it was last year."
As the Nov. 30 one-year mark approached, the weight of the tragedy felt more and more present, said Gibbons, who served on two committees planning how the district should acknowledge the date and address kids' needs during that week.
After first discussing the possibility of initiating a day of service of some kind, the decision was made instead to close the district on that day – a Wednesday – and to incorporate social-emotional lessons in classes to help students process difficult emotions on the days before and after.
"Some people may not be able to get out of bed that day, and there may be some people who need to go and volunteer their time because they need to do something," he said in an interview in late October.
"The common refrain is nobody's going to know until they get to that day."
Over the long Thanksgiving weekend leading up to it, all of the high school's staff and students were invited into the building to put up holiday lights and decorations – "to just completely and totally deck out the halls and classrooms," he added.
"Kids love lights, and we're trying to give them something to look forward to when they come back from Thanksgiving."
At 12:51 on Nov. 30, Oxford residents planned to observe a moment of silence to mark when the first shots were fired in 2021. In addition, 20,000 battery-operated luminary lights in white bags had been distributed to families for a 7 p.m. porch-lit remembrance all across the town.
"We're not going to do anything to make the kids think more or less about the shooting," Gibbons said. "It's on their mind most of every day. Every kid coming back to school after Thanksgiving, on Monday the 28th and Tuesday the 29th, knows that a year earlier those were the last normal days they had in their lives."
Last year 15-year-old Ethan Crumbley wrecked a swath of destruction in the building, firing a 9 millimeter semiautomatic handgun purchased for him by his parents four days earlier. This year, on Oct. 25, he pleaded guilty to 24 counts, including first-degree murder and terrorism. He faces life in prison at sentencing in February.
His parents, James and Jennifer Crumbley, are charged with involuntary manslaughter for allegedly ignoring clear warnings about their son's deteriorating mental health and instead buying him a gun with money supplied by the boy. They head to trial in January.
In a statement after the teen's guilty plea, Gov. Gretchen Whitmer thanked the Legislature for collaborating on bipartisan legislation to help Oxford Community Schools hire mental health professionals, enhance security, and offer additional learning time to students.
"As Michiganders we must do more to protect each other from gun violence," Whitmer added. "Let's work together on background checks, secure storage and red flag laws – commonsense gun violence prevention measures to keep our communities safe."
Two weeks later, Whitmer won re-election to a second four-year term in a General Election that also flipped both the state House and Senate to Democratic control for the first time in 40 years.
In the wake of the Oxford shooting, MEA formed a new Protect Our Schools Action Team to press elected officials for action on hugely popular gun safety proposals. The team is led by MEA organizer Mark Hoffman, a former longtime educator and union leader in Trenton.
"Now that the election is over, we'd like to bring together a lot of people and groups that have been working separately on this issue and unite together to do something concerted and move things forward," Hoffman said.
To join the effort, go to mea.org/gunsafety.
Read all of our stories detailing the Oxford school community at one year:
Megan Pavlock: 'It helps to direct our energy towards good'
Lauren Jasinski: 'It's the hardest thing I've ever done'
Audrey Wright: 'We don't have to live like this'
Dylan Morris: 'We're making connections and meeting with people'
Zoe Touray: 'They don't have to go through it alone'
Molly Darnell: Teacher injured in Oxford school shooting shares her story of trauma, change