New MEA officers promise hopeful change: 'We need to find joy again'
By Brenda Ortega
MEA Voice Editor
As Chandra Madafferi begins her tenure as president of MEA, anyone wondering what she will prioritize in the new role can look to her stewardship of the Local Presidents' Academy (LPA) to understand what she values most in leadership.
Systems thinking. Empathic listening. Transformative change.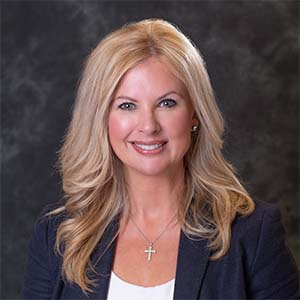 A longtime teacher and union leader in Novi Community Schools, Madafferi served as MEA vice president for six years, beginning in 2017, until delegates to the MEA Representative Assembly (RA) elected her to the highest office in April.
She assumed her new three-year post in July, alongside running mate Brett Smith as vice president – a Linden teacher who formerly served as secretary-treasurer – and Grand Haven teacher Aaron Eling as secretary-treasurer.
With responsibility for the long-running LPA as vice president, Madafferi revamped it into a dynamic three-year program offering inspiration, training, resources and support for newly elected and longtime leaders alike who want to become the best version of themselves.
"Working with amazing people, we focused not just on the tasks involved with being local president, but we focused on leadership and culture change and systems change," Madafferi said in an interview after her election.
"We divided it up; on one side, we focused on teaching those tasks every president needs to know. On the next side, we talked about The 7 Habits of Highly Effective People. We talked about why people do things, reflected on how systems operate. We asked: How do we build relationships? How can we be proactive?"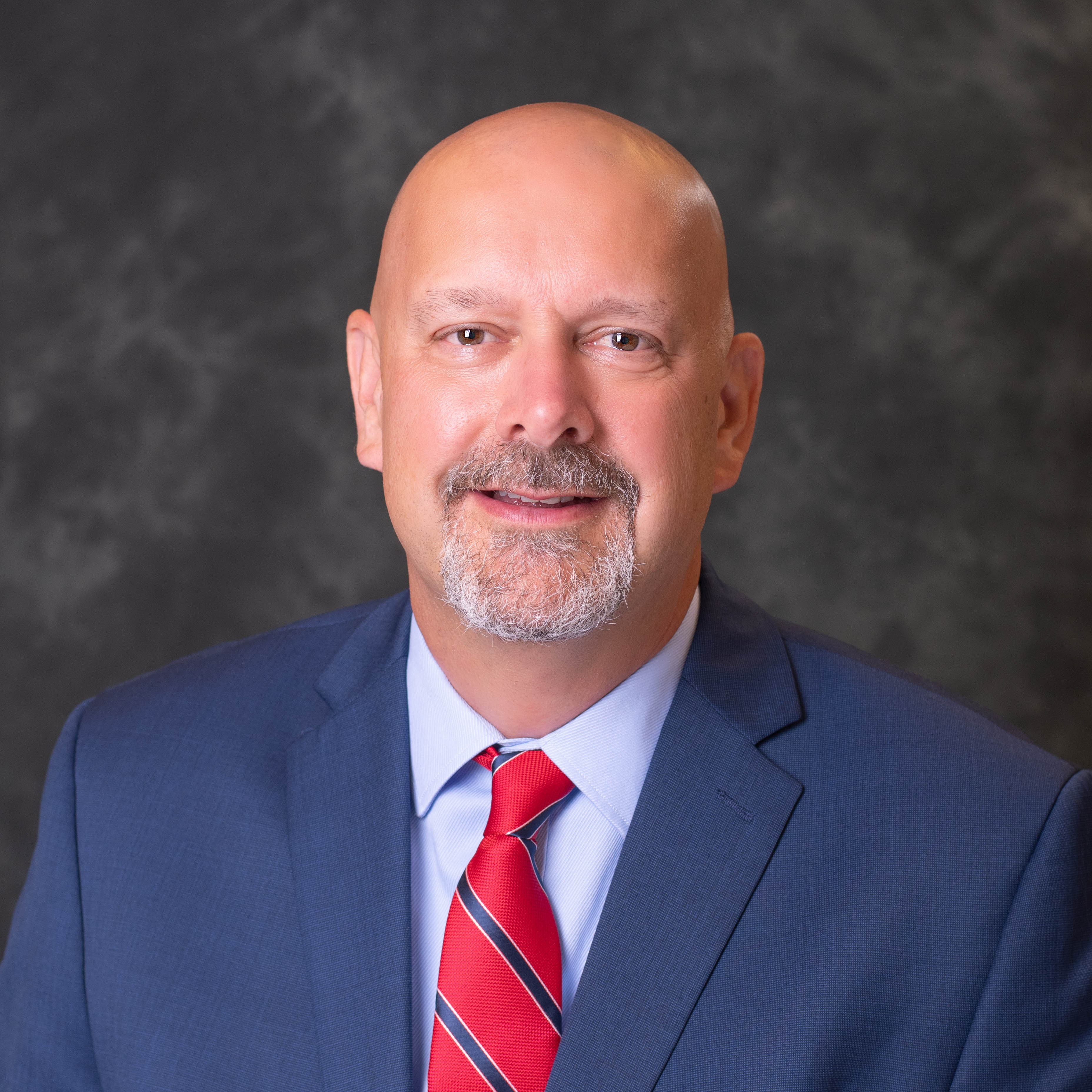 Each year a new cohort of leaders embark on the Presidents' Academy journey together, undertaking book studies, training sessions, engagement activities, roundtable discussions, and networking – all of which are embedded within the MEA Summer and Winter conferences. Travel expenses are included.
Those who complete the academy routinely need no prompting to tout its powerful influence in their lives. Participants are often unreserved in their praise – for one example, Nikki Clear, whose story is on page 26 of this issue.
A bus driver in Stockbridge Community Schools for four years, Clear became president of her support staff unit just more than one year ago and accomplished so much that by June she received one of MEA's top honors: the Leon A. Brunner Award.
"The Presidents' Academy is what set everything off," Clear said. "It's just been a wealth of information and networking and connecting. I learned why the union needs to be a united family and what we do for each other and how, being united, we can get things done."
Clear's LPA mentor, Gypsia Flath – starting her fifth year as president of the paraeducators union in Escanaba – is one of many academy graduates who return to guide others coming up.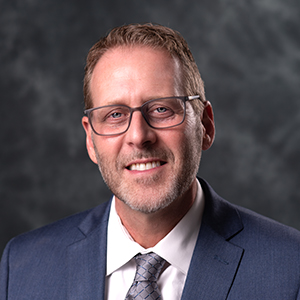 The program "gives those that are new leaders the confidence, knowledge and connections to make some real positive actions in our buildings, schools, and community," Flath said. "Quite frankly I wouldn't have ever been in the position to mentor Nikki had I not been in the academy myself."
In her speech delivered before the RA vote in April, Madafferi announced her intention to extend the Presidents' Academy to all interested local elected leaders – not only presidents – as part of her goal for local units to "build their bench" by nurturing new talent and greater involvement.
"In this role I have been challenging our leaders to improve negative culture, stand up to bullies, build relationships and inspire others to become members of our amazing union," she said in her remarks, adding later: "Strong locals are the lifeblood of a strong MEA."
Madafferi's campaign for president focused on her pledge to rebuild the profession through bargaining better wages and working conditions for all public school employees and delivering top-quality professional development to MEA members.
"The union bargains wages and benefits so people choose to go into education, and once they're in the door the MEA is growing services that will support them from aspiring to retiring," Madafferi said in an interview.
She pointed to her work over the past five years in developing a new department – MEA's Center for Leadership & Learning (CLL) – as a template for expanded work to allow the association to deliver even greater offerings to members, including credits needed for certificate renewals.
Under her leadership, the CLL expanded services to aspiring educators through a rebranded Aspiring Educators of Michigan (AEM) and created Michigan New Educators (MiNE) – a networking and services hub for early career educators.
Created in 2018, the Center was uniquely positioned to deliver much-needed resources when the pandemic struck and educators had no time to plan how to shift instruction to accommodate virtual learning.
A series of high-quality peer-to-peer webinars were assembled quickly, featuring MEA member-experts in education technology and online learning. The timely CLL trainings helped thousands of Michigan educators – and tens of thousands across the U.S. in a partnership with NEA – pivot effectively in a hurry.
That model – of union members who are teacher-leaders supporting other union members with fresh, relevant, tested professional development – will grow under Madafferi's leadership, she says. In addition, MEA staff-led trainings, book studies and roundtable discussions will continue.
And another CLL model developed in the last several years will continue to expand, which gives MEA members access to learning and best practices through partnerships with universities and other education organizations.
"The increase in professional development through partnerships with universities and education associations – in addition to those with our staff – has improved member engagement and given our members another direct benefit of belonging," Madafferi said.
"It fills a vital role for both MEA and our members: We need to be leaders in education innovation, as we prepare our students for a technological world and jobs that have not yet been invented."
That sentiment lies at the center of Madafferi's vision for the future. Her overarching commitment is to rebuild the education professions to strengthen public education and position MEA as a leader in the field.
"As educators we need to find joy in our hearts again, so when kids say they want to be an educator you will say, 'You'd be great,' instead of talking them out of it," Madafferi said in her victory speech after the election. "We are going to raise up a new generation of educators in this state."
Madafferi first joined MEA as a student at Central Michigan University and was prompted to run for local president in Novi when the so-called "Right-to-Work" bill was jammed through the Legislature and signed into law by then-Gov. Rick Snyder in 2012.
"I stood on the Capitol lawn with many of you and thousands of our union brothers and sisters demanding our elected leaders protect the rights to organize and collectively bargain," Madafferi said to RA delegates in April. "I wrestled with unfair evaluations based on student data and bargained contracts under these laws. Like you, I never stopped fighting for our profession and students."
Last month, in her first speech as president before members at the MEA Summer Conference, Madafferi offered hope after those years of struggle when bargaining rights were taken away and educators faced pay cuts and freezes, along with a punitive and unfair new teacher evaluation system.
MEA members didn't give up – they dug in and did the work of organizing and advocating, she told the crowd at Saginaw Valley State University. "We held each other's hands – we had to think it would get better – because we loved our profession and we were going to fight for it. And what did we do? We elected friends of public education, from the top to the bottom!"
The new majority in the Legislature is passing important new legislation – such as a package of bills restoring educators' right to bargain over placement, discipline, evaluation and the privatization of services (related story on page 10) – so it is time to celebrate, rejuvenate, and get to work, she said.
Praising another in a string of historic state education budgets signed by Gov. Gretchen Whitmer in July – which delivers record per-pupil funding, additional spending for special education and at-risk students, money for student mental health services, plus free breakfast and lunch for every student – Madafferi promised to be "your public school ambassador, pushing, encouraging and cheering," because "it is our job to reignite the next generation of educators," she added.
Looking forward, she wants to improve diversity in the state's teaching ranks by assisting students of color and those from under-represented groups to find pathways into education careers, and she plans to continue the work of improving equity and opportunity for every child in the state.
Along with nurturing relationships with allies and elected officials who support public education, she and newly seated MEA Vice President Brett Smith promised to make de-privatization of support staff positions a priority in their administration.
Smith said in his election speech last April, "I really caught the union bug when, among other things, Linden privatized the bus drivers and custodians. Those members were the backbone of the community. Bus drivers and custodians helped raise my children and the students I worked with every day."
In addition, Smith said in an interview, he plans to be a voice for members and share their stories with lawmakers in Lansing and Washington, D.C. "Educators want to feel valued for their expertise and what they bring to the job, and for too long they've had others – outside of the profession – defining who they are and what they should be doing," Smith said.
For his part, new Secretary-Treasurer Aaron Eling will focus on delivering more resources to differentiate trainings on the local treasurers' role, organize and engage members, and increase professional development – especially new educator and future educator programming.
"As a professional labor organization it is crucial that we evolve to meet the changing needs of our members," Eling said.
For Madafferi, that kind of responsive leadership requires working in the trenches alongside members, leaders and staff.
"With a social justice heart, a business and service mindset, along with the strength of our union as our shield, I will continue to keep our association and profession powerful and influential for generations to come," she said.
Read a related story – about MEA President Chandra Madafferi's work to lift the voices of Michigan's paraeducators.